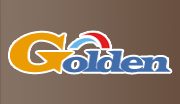 Golden Bag Accessories Co.,Ltd, since 1999, a professional purse accessories supplier for a decade, located in Panyu, Guangzhou,Guangdong, China. Golden Craft are specializing in designing and manufacturing all kinds of bag accessories. From our product collections, you can find: purse handle, bamboo purse handle, wood handle, rattan handle, rope handle, acrylic handle, plastic handles, Metal handles, Beaded handle, magnetic snaps, magetic purse snaps, purse snaps, handbag handle, purse feet, handbag feet, fashion buckles, fasteners, Closure, Clasps for purse, purse frame, handbag frame, purse hooks, cane handle, purse hanger, twist lock, bamboo button, wood rings, belt hardware,cigar box handle and anything else you might need to make handbags and purses.

Golden's products are manufactured from superior materials using modern technology, by our skillful workman, checked by our qualified QC Team, incomparable quality are the characteristics of every product we make, Also our experienced sales will offer you the excellent service and communication. If anything you can't find it from our website, you are most welcome to inquiry on us and let us know your full requirement, we will reply you as soon as possible and do our best to satisfy you.

Throughout the constant growth and improvements over the years, Golden's goal has remained the same: to provide the very best products and service to our customers while maintaining an uplifting environment in which our employees know that they are valued and are an integral part of our success.

Golden Accessories sincerely welcome all friends to visit us and establish the friendly business relationship for mutual development and benefits.